Cool Tools for Makers at the East Bay Maker Lab December 5, 2013 at 5:00pm
By SLNext
In Uncategorized
Nov 26th, 2013
0 Comments
3957 Views
Join Deborah Acosta, San Leandro's Chief Innovation Officer, at the new East Bay Maker Labs at Bayfair Center to explore the new tools of the maker movement. This San Leandro by Design event will feature 3D scanners, 3D printers, laser cutters, robotics – even tools that recycle plastic into 3D printer filament. Several companies will give brief  presentations, with demonstrations of their tools and machines.  Attendees will have an opportunity to follow-up directly with participating entrepreneurs after the presentations. East Bay Maker Labs is an experiment incubating at Bayfair Mall. They host interactive family-friendly events and advanced courses on topics such as how to make (and take home) your own 3D printer.
Presenting companies will include: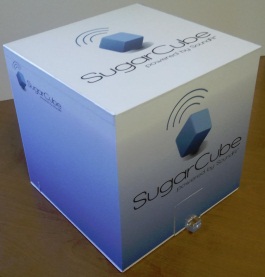 Soundfit: This San Leandro company has launched a 3D scanner that will revolutionize the development and production of custom earpieces at 1/10th the cost. Their partnerships with San Leandro's Pacific Coast Laboratories, Autodesk, Cyfex, and Type A Machines make this an exciting San Leandro startup to watch!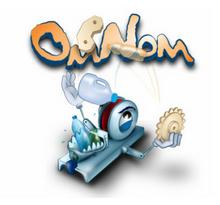 OmNom is an all-in-one 3D Print & Plastic Recycler/Filament Maker that is being designed to take failed, worn out & scrap 3D printed parts and turn this otherwise unusable material right back into filament again. Located at The Gate / West Gate Center, this company is on the cutting edge of "cool tool" environmental sustainability.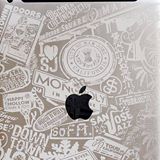 Appletats describes itself as a the "first" full service laser company. Located down the road in San Jose, the company specializes in placing custom artwork on Apple products such as the iPhone, iPad and iMac.   Glassware, wood, aluminum and leather custom etchings are also among its specialties.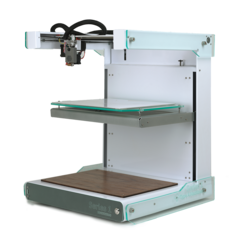 Type A Machines has experienced phenomenal growth while located at San Francisco's TechShop in San Francisco. Its Plywood Series 1 3D printer was rated "Best in Class – Midrange" by Make Magazine: Ultimate Guide to 3D Printing. Its Next Generation Series 1 model promises to be ready for upgrades as new technologies emerge.
December 5, 2013 East Bay Maker Labs Bayfair Center 15555 East 14
th
Street 5:00 – 7:00 p.m
Registration is required on Eventbrite
Related Posts By Category